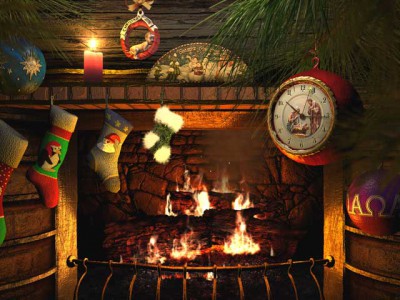 Tout d'abord, merci pour vos commentaires pour les cuissardes, Je les ai tous lus avec beaucoup d'attention, vous m'avez bien aidée. Du coup, je pense attendre les soldes et si j'en trouve qui me vont vraiment bien et surtout pas trop chères, je fonce, sinon, je passerai mon tour. Encore merci les filles!
First of all, thank you for your advice on the over-the-knee boots. I've read them all and they helped me a lot! So, I'm going to wait for the sales and if

(and only if)

find some that suit me and at a good price, I'll go ahead and buy them.

Nous y voila! Mon moment préféré de l'année,
Noël
!!
But for now, here my favourite time of the year, Christmas!
Au programme, 10 jours en famille, du ski et plein de bonnes choses à manger!
I'm back in my family's ready for a ten-day-feast, full of delicious food and some great ski!

On se retrouve dans 3 kilos.
See you in a 3 kilo-time ;-) !
Passez de très bonnes fêtes de fin d'année!
MERRY CHRISTMAS!!